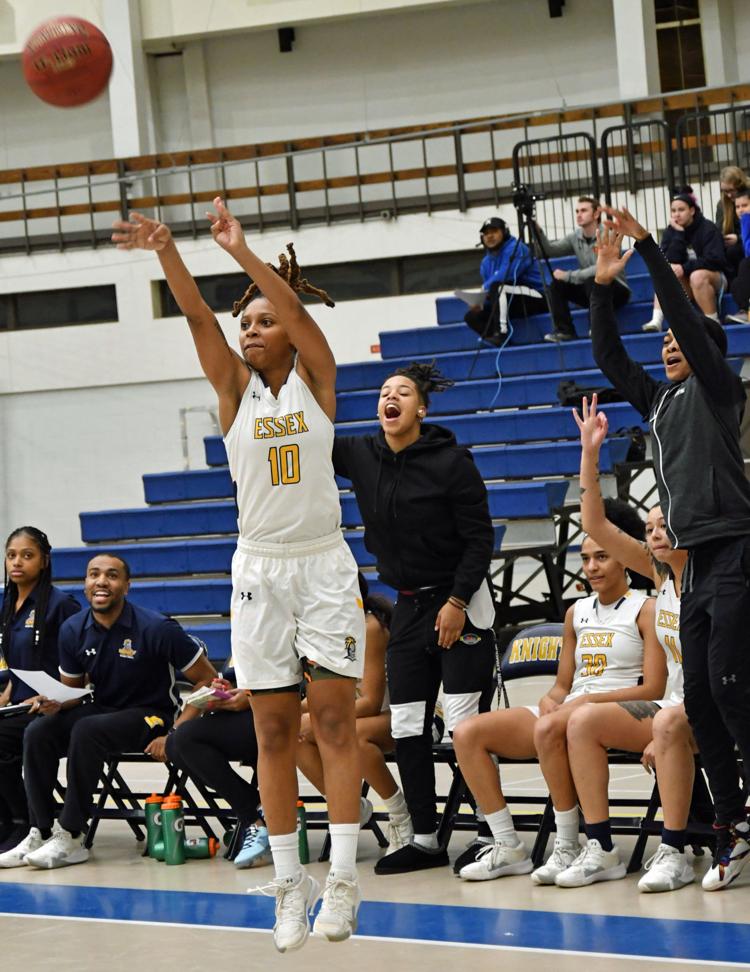 CCBC Essex women's basketball player Mya Moye was already having a noteworthy season: twice Maryland JuCo Conference Player of the Month and the NJCAA Division II Women's Basketball Player of the Week.
Last week she entered the national record books.
Moye, who considered the late retired NBA star Kobe Bryant her basketball idol, paid homage to him by scoring 81 points in a game against Northern Virginia Community College on Jan. 30.
Bryant, who died along with his daughter and seven other people in a helicopter crash on Jan. 26, once scored 81 points in a game.
"I couldn't believe what was happening," head coach Mike Seney said."It was like everything went her way. It was just remarkable. Mya has been a special scorer since her high school days and last night she showed us what the [Kobe Bryant] Mamba mentality is all about."
The 81 points was an NJCAA record, as well as Moye's number of field goals (32).
Moye was 32-for-56 from the floor, including 11 of 18 on three-pointers. She also made six of eight free throws.
Essex defeated Northern Virginia 139-40.
Moye is now third in the NJCAA in scoring with an average of 23 points per game.
The 81 points was not the only impressive individual feat by a Knights' player that day.
Kasey Gagen had a quadruple double: 12 points, 11 rebounds, 15 assists and 15 steals.
The majority of Gagen's assists went to Moye.
Gagen is sixth in the NJCAA Division II with 4.2 steals per game.
Daysha Reid had 22 points and 12 rebounds.
The win was the 11th in a row for Essex (22-2), which has not lost since Dec. 14. The Knights are ranked 13th in the NJCAA Division II poll.
Essex was to host Garrett College on Wednesday. The Knights' next home game is on Feb. 19 against Lackawanna College (17-3).