So. No sports to watch. No hockey. No basketball. No baseball. Thank God it's not the middle of football season.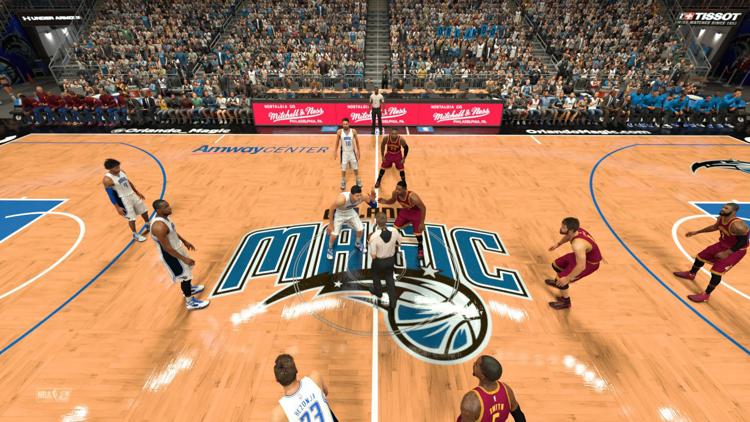 There doesn't seem to be any point to even turning on the 60-inch ultra 4k set. What, you're going to use it to watch Netflix? Stream that on your laptop or pad.
For the truly desperate, there are alternatives. This is 2020, right? We're living in the future. If the real thing is on hiatus, then virtual simulations should suffice.
Yup. Now is the time for computer/video games to step up in our time of need.
So I checked out the sports games I own (all on the PC; while I own a Dreamcast, a Nintendo Wii and an Xbox 360, it's not like I use them or anything).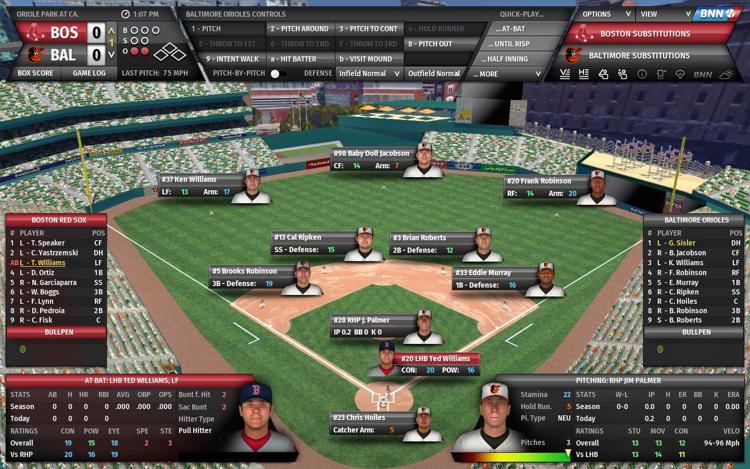 There's Madden Football '19. It's not football season, true, but Madden is, like, the most popular sports game on the planet.
Madden '19 was the first Madden game for the PC since 2006. Not only was that extremely annoying because I don't play on videogame consoles, but Electronic Arts locked up exclusive rights with the NFL and the NFLPA.
So, while there were football alternatives on the PC, they couldn't use real NFL teams and real NFL players.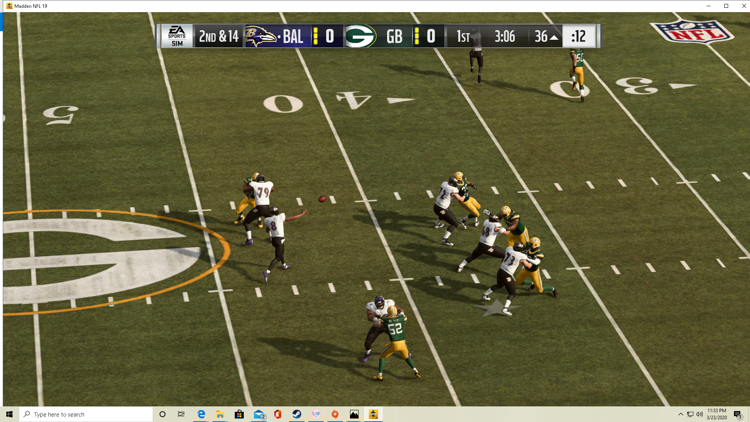 Problem with Madden Football: it's an action game. And I no longer have the reflexes and dexterity to control the players. Plus, betraying its focus on videogame consoles, you really need some type of gamepad to best control the players.
Madden used to have a "coach" mode, where the players could just call the plays and see the action play itself out. That was apparently forgotten when EA brought the game back to the PC. It's the main reason I don't own Madden Football '20.
So, what do I do with it? I watch.
I set up a game, assign the computer to control both teams, and watch. Yes, I'm a freak. But it can be interesting to pit two great teams from the past against each other and watch it play out.
And the graphics have become so good, it's almost like watching a real game. Welcome to the Uncanny Valley.
For basketball, I have NBA 2K13, 2K15 and 2K17. I'll get 2K19 when the price goes down.
Like football. I don't "play" NBA 2K17; I watch. Hey, this entire story is about viewing alternatives; if you can actually play these games with some skill, you get a double bonus.
One problem I've noticed with NBA 2K17 is, when the computer is controlling both teams, they play at a slow pace. Each team usually waits for the shot clock to run down before shooting, and there are few fast breaks.
Baseball … well, in my opinion, there hasn't been a good baseball game on the PC since High Heat in the early 2000's.
MLB 2K was a nice effort, but there hasn't been a new game since 2K12. RBI Baseball, while including real teams and players, is an arcade game.
The best baseball game currently is Out of the Park baseball. But it's for a certain type of player: it's strictly a management simulation, with the player acting as the general manager and manager.
If you enjoy making personnel moves, making trades, drafting and developing players, signing free agents, and making strategy decisions during a game (swing away, stealing a base, adjusting the defense, pitching around a certain batter), this is the game for you.
The graphics depicting play on the field are serviceable, at best.
For my purposes, OOTP allows you to simulate entire seasons, quickly. Create a league of the all-time great players from each team, simulate the entire season, then control teams in the playoffs.
(The Orioles all-time greats team includes … Chris Hoiles at catcher? Brian Roberts at second? Maybe Rich Dempsey and Rich Dauer didn't agree to having their likenesses in the game.
Baby Doll Jacobson in center? He's a St. Louis Brown and was never a Baltimore Oriole. His Brown's career ended nearly 30 years before the franchise moved to Baltimore.)
The only hockey game I own is called Eastside Hockey Manager. Like OOTP Baseball, it's strictly a team management sim. And it doesn't have official licenses, so the teams are generic.
It looks like EA sports doesn't produce a hockey game any longer, although it does put out a new FIFA game every year. Don't ask; I'm not watching a simulated soccer game on the computer.
There's also an interesting title called Pro Cycling Manager I picked up in a Steam sale because it looked interesting.
As the title suggests, your role as the player is to manage a team of cyclists and compete in races like the Tour de France. It is just awesome to simply watch the action; the graphics are excellent and it's like you're really watching a bicycle race on television.
The ultimate virtual simulation, however, was introduced by NASCAR this week.
Real NASCAR drivers competed in the eNASCAR iRacing Pro Invitational Series, racing against each other in a high-end realistic computer game.
Denny Hamlin won the first race at the virtual Homestead-Miami Speedway.
The NBA and the NHL are also looking into computer simulations of games to give fans something to watch.
I once raced in the driving simulator at the NASCAR Museum in Daytona Beach. It was definitely realistic: I could rarely compete a lap without crashing.