BALTIMORE COUNTY—Many local folks are proudly representing their senior centers as winners of this year's Baltimore County Department of Aging's Creative Art's Contest.
Baltimore County Department of Aging (BCDA) combined its annual Silver Pen Writing Contest with its Art Contest to establish their new 2020 Creative Arts Contest and Exhibition.
The top three finalists in all nine art and writing categories are on display at the Power of Age Expo, which can be accessed virtually by going to www.beacon50expo.com
BCDA provided the winners with individual gifts and honored them in a series of videos on Youtube.
Gregory Cannizzaro, of Seven Oaks Senior Center, won first place in the watercolor category for his painting titled, "My Favorite Things in Ocean City."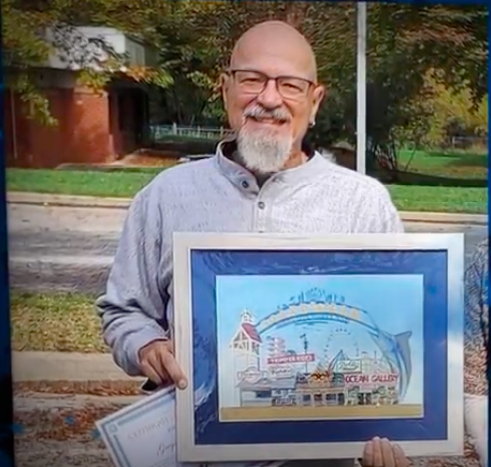 "If you haven't been to one of these places already you really need to go. [ My painting] really encompasses everything Ocean City has to offer," Cannizzaro said during the virtual ceremony before graciously accepting his gift card and certificate.
Also representing Seven Oaks Senior Center as an award winner is Gary Faulkner. Faulkner won first place in the color photography category for his photo titled, "475 Steaming."
Faulkner said photography has been a great creative outlet that has allowed him to de-stress from life, especially the stress of 2020.
"Photography has been my release for 40 years. I like any kind of train, steam mostly and the photo was taken up in Scottsburg Pennsylvania," Faulkner said during the ceremony.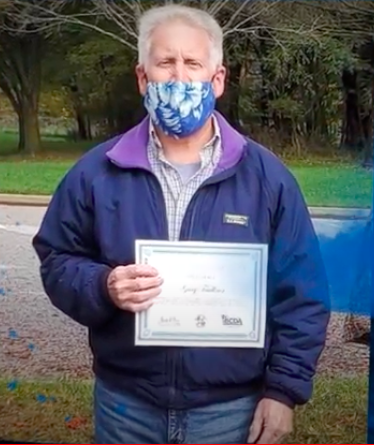 Barbara Melfa also represented Seven Oaks Senior Center by winning second place in the poetry category with her poem titled, "I Color."
Melfa said she was inspired by her students to write the poem.
"I'm a teacher and I love my students and I love challenging them. What I admire and respect about them is... I admire them for painting their ideas so they can have the colors of their dreams. It's amazing to me what they can do," Melfa said.