ESSEX — The Sussex Elementary School Parent Teacher Association (PTA) spread Mother's Day blessings one flower at a time at an outdoor sale at the school Tuesday. If you missed it, don't worry — they'll be back and open to the public Thursday evening.
Members of the PTA set up on the South Woodward Drive sidewalk beneath an arch adorned with paper flowers courtesy of PTA Vice President Nicola McClelland, with a selection of very real flowers courtesy of Essex Florist.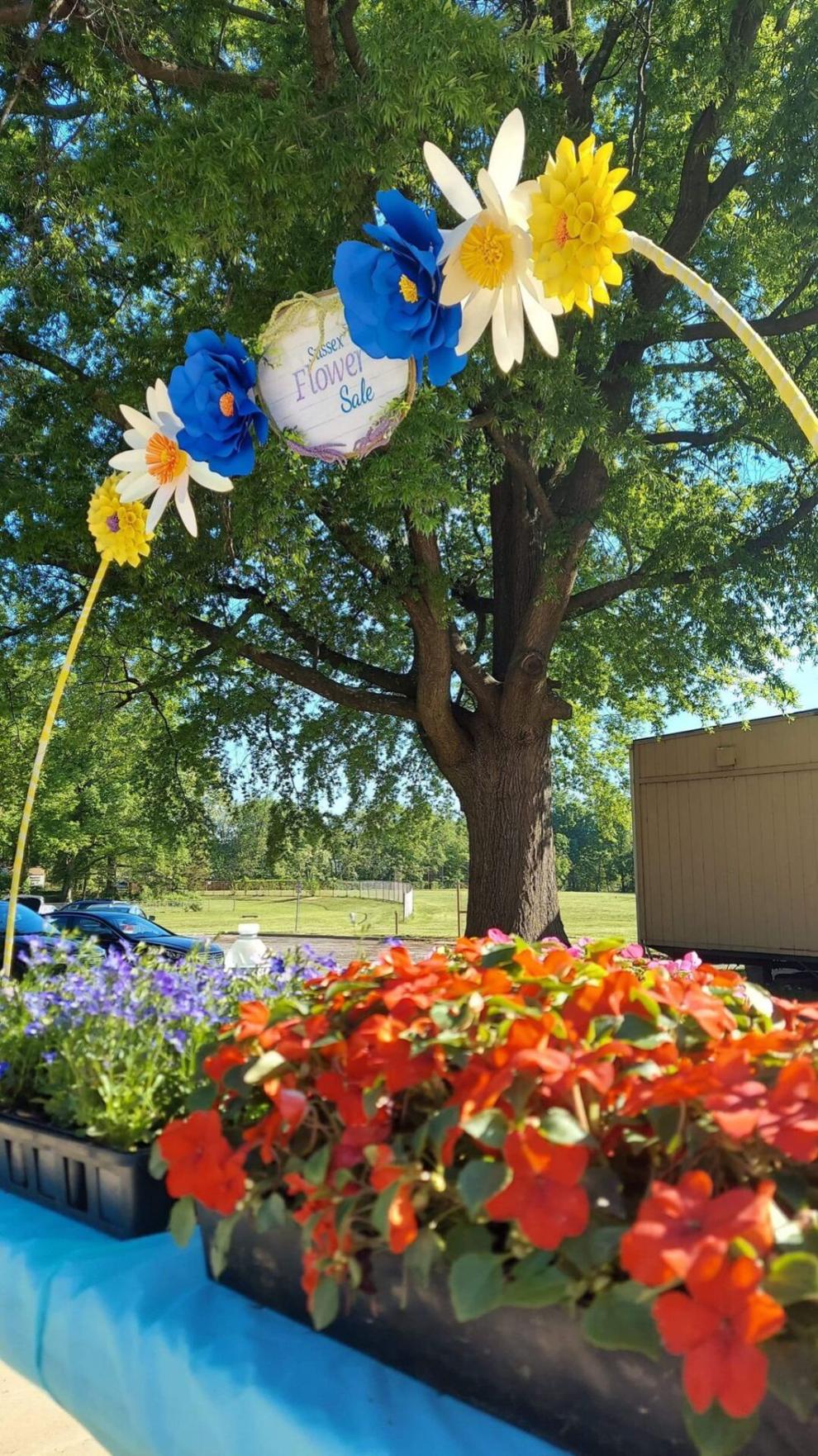 PTA President Melissa Ward said they cleared about half of all the flowers, including all of the hanging baskets — not bad, she said, considering they had no idea what to expect in terms of turnout and response.
"Everybody was super happy," Ward said. "All the kids and teachers — everybody was in such a great mood."
Classes came down one at a time throughout the day on Tuesday, keeping to their individual cohorts, and everyone was masked up and distanced. Still, Ward said it was so nice to get some face-to-face with the school community after more than a year doing everything online.
The PTA runs a flower sale every year ahead of Mother's Day — at least, until last year, when all spring events were more or less cancelled.
"Seeing all the kids, being able to give air hugs and getting to see how different the kids have grown in the last year — it's crazy," she said. "It's just super uplifting."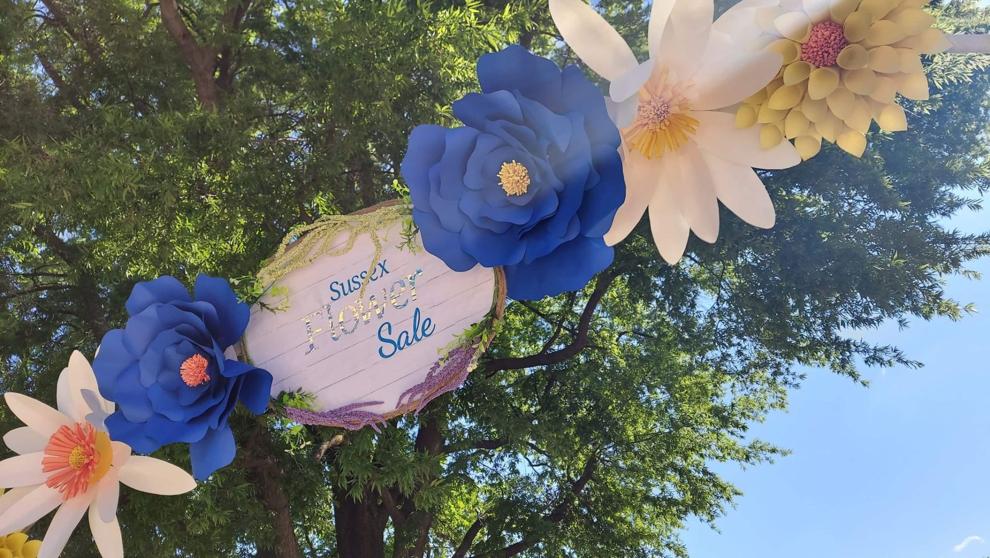 The sale raises funds for the PTA, which invests everything back into programming and resources for the school community. A chunk of their annual funds normally go to the end-of-year Spring Fun Fest, which Ward is hoping will go ahead this year in some form, even if it's a little more low-key than it has been in the past.
Ward estimated that they sold 400 to 500 flowers, mostly for $1, $2 and $3 each, as well as all 25 hanging baskets. They're heading back to Essex Florist to get more ahead of Thursday's follow-up, which will include an open neighborhood sale from 5:00 to 6:30 p.m.
So families who want to get out and about, dads who are looking for an easy last-minute Mother's Day gift or anyone who just wants to check in with their neighbors and their school PTA, come on down.
Ward, a mother of four, has a message for other moms — you are loved.
"Especially now, it's so easy to isolate yourself and get in your own head," she said. "You need to remember that there are people out there who care about you even at times when you don't feel like it."