ESSEX — A shadowy figure at the end of the hall. Lights turning on and off. Mysterious handprints. An unmistakable and unshakeable scent of flowers. Tightness closing around the throat. The sharp spin of vertigo.
The reputation of the Heritage Society of Essex and Middle River is well known in paranormal circles — as an old building with a lot of history, as well as many historical artifacts, the museum is a haunting hotspot.
Enter Brandon Crotti, director and lead investigator on the PARAFlixx series Paranormal in The FunHouse, who visited the museum Saturday with a team of investigators to confirm — or debunk — the rumored activity for an episode of the show's upcoming second season.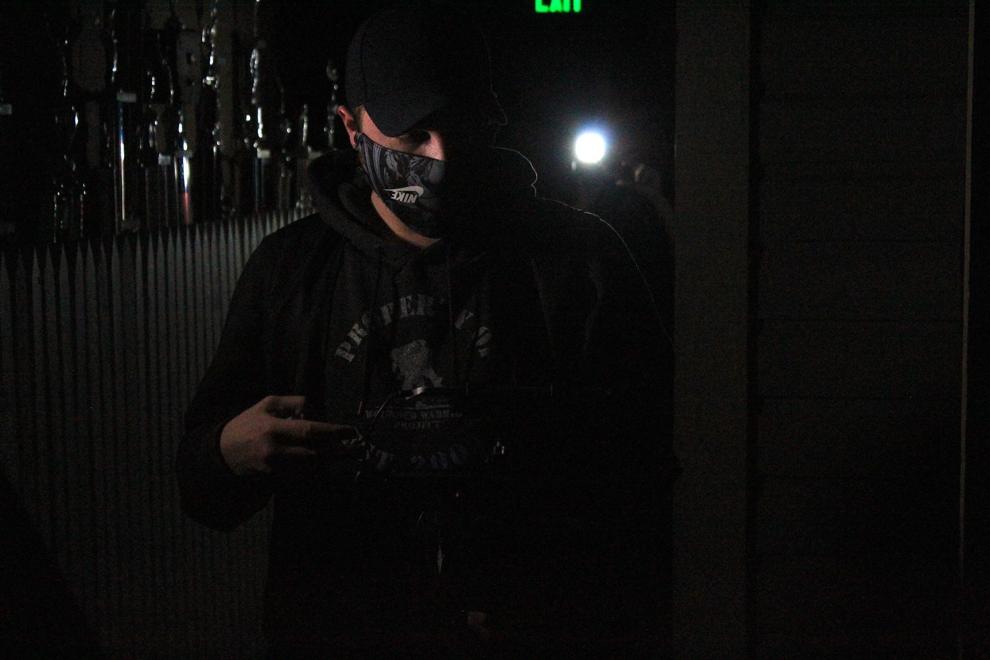 Crotti has a background in gaming, but scored a contract with Facebook to support his ambitions for a show investigating all things paranormal. Just a few months after its debut, his show was nominated for best ghost hunting series at Higgypop's 2020 Paranormal Entertainment Awards.
"When I started it, I didn't think it was going to blow up," Crotti said. "We're out right now filming season two. We're almost done, and already talking about season three."
The show has seen some viral hits, capturing — purportedly — the voice of the goatman through a walkie talkie feed. It was during a visit to Havre de Grace's Opera House, though, that the Heritage Society landed on Crotti's radar.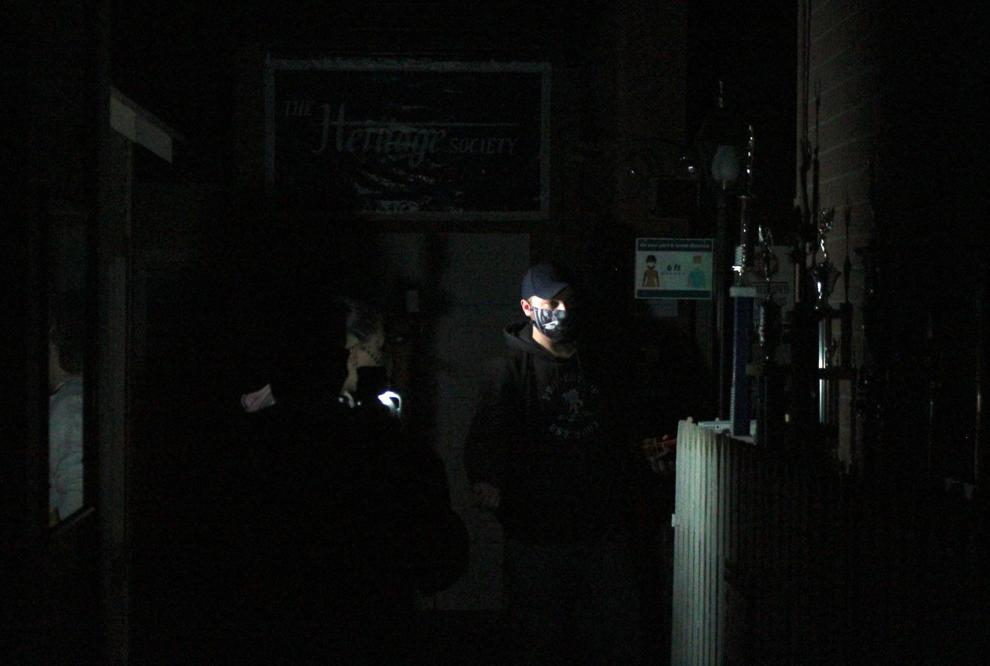 "We chose this place because I've seen that it's a hotspot for activity," he said. "What other people have captured here — I want to see if I can capture that, or maybe something better."
What started as a partnership with Facebook entertainment quickly gained momentum, and Paranormal in The FunHouse was picked up as an exclusive series on PARAFlixx, a streaming platform launching March 21 billed as Netflix for all things paranormal.
Saturday night was icy, with a chilly wind which wouldn't seem to let up. It was dark when Crotti and his team arrived, unloading their equipment and taking stock of the building.
Inside, they were greeted by Cynthia 'Sandy' Gruzs, the museum's Building & Maintenance Director as well as the coordinator of paranormal events. The museum has played host to several teams of investigators, each with their own distinct stories of hauntings and happenings, but this was the first time they've had a TV crew join the hunt.
Gruzs guided the crew around the museum, sharing some of her own striking and strange experiences, as well as the stories she has collected from other investigators through the years. The music room, the candle making studio, the veterans' room, the classroom, the jail cells — each spot has its own hair-raising tale.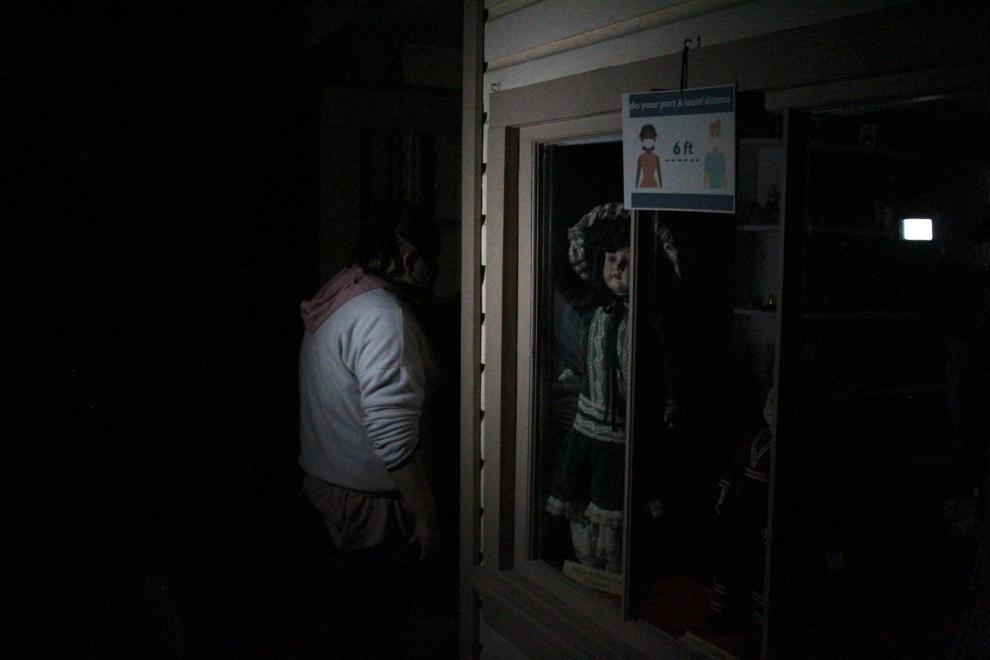 Crotti is a proponent of the stone tape theory, which suggests that the energy of emotional or traumatic events is recorded in rocks and other items. He said that the history which has played out within the museum's walls, as well as the historical artifacts collected inside, could contain traces of that energy.
"Let's see if it lives up to the claims," Crotti said. "I'm trying to see how much visual I can get."
He asked Gruzs to turn off the lights and even the boiler, preferring the cold to the possible sound interference.
Then, Crotti and his team set to work, relying on an SLS KINNECT camera adapted from commonplace Xbox gaming equipment and other handheld devices to explore the darkened rooms and hallways.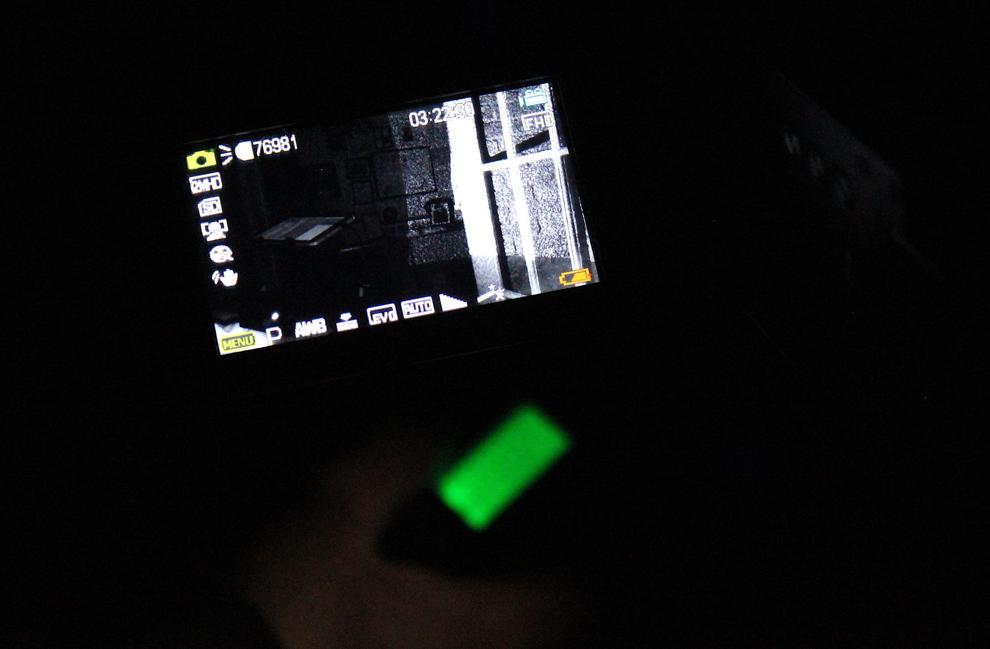 "If you were a firefighter, you should know the name of the building," Crotti says in a teaser clip posted to Facebook. "Can you tell me where you worked?"
Listen closely — an eerily human but not quite intelligible voice answers.
"Woah, did you hear that?" Crotti says, looking at the camera. "What is that?"
You'll have to check out Paranormal in The FunHouse to judge what they find for yourself. Or you could book a visit to the museum and come away with some chilling stories of your own. A true reporter prizes the truth, and the truth is, we may never know the reasons for and extent of the museum's spiritual energy.