BOWLEYS QUARTERS — Marine Emergency Team 21 (MET21), an emergency response team covering 90 square miles of the upper Chesapeake Bay, launched a fundraising campaign last week for upgrades to a used fire and rescue boat that the team purchased in November.
MET21, a division of the Community Fire Department of Bowleys Quarters, relies on two boats to coordinate emergency response along 175 miles of the bay's shoreline and tributaries in Baltimore and Harford Counties. Shannon Stallings, the department chief, explained that they run on a shoestring budget despite providing an essential service.
Normally, they would spend years stacking local, state and private grants to foot the bill for a new boat. When one of their vessels succumbed to engine failure last summer after two decades of use, years earlier than they had planned, they were left with few options.
"We've exhausted our accounts," Stallings said. "We are counting on our community."
The team was down a vessel for months, searching high and low for used boats online when they discovered a workboat in Patchogue, Long Island. It had been refitted in 2017 with twin 300 horsepower motors, updated electronics and a small fire pump, meaning it could be put into service right away.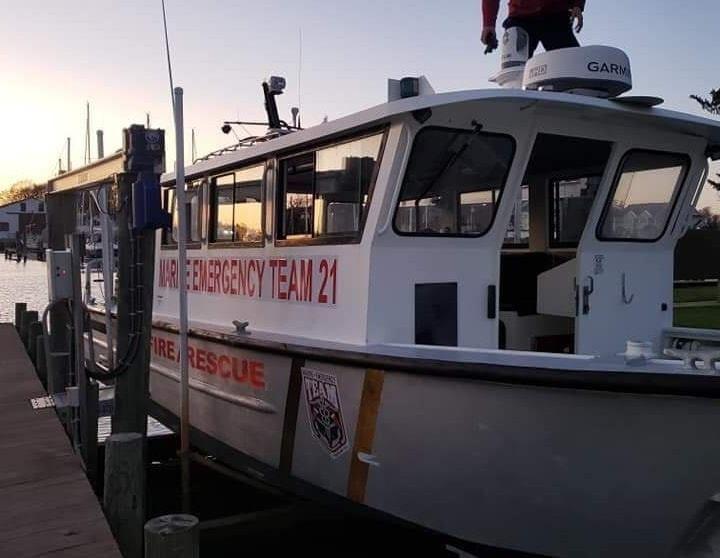 A similar boat might have run them $700,000 purchased new, Stalling said — at $150,000, it was a no-brainer. And it cleaned them out — they had about that much in the vessel replacement fund, but they planned to continue gathering grants for several more years. The boat was in good condition, though, and they decided to snap it up.
The 36-foot vessel, branded Marine Unit 219 (MU219), arrived from New York at the nearby Beacon Light Marina in November and went right to work, spending a few weeks in service running emergency responses.
With a cabin capacity of 15, MU219 expands the team's response readiness with resources and space for emergency medical treatment. It's also a shallow draft vessel, requiring just 20 inches of water to stay afloat, which could help the team get closer to response sites that are hard to access by water.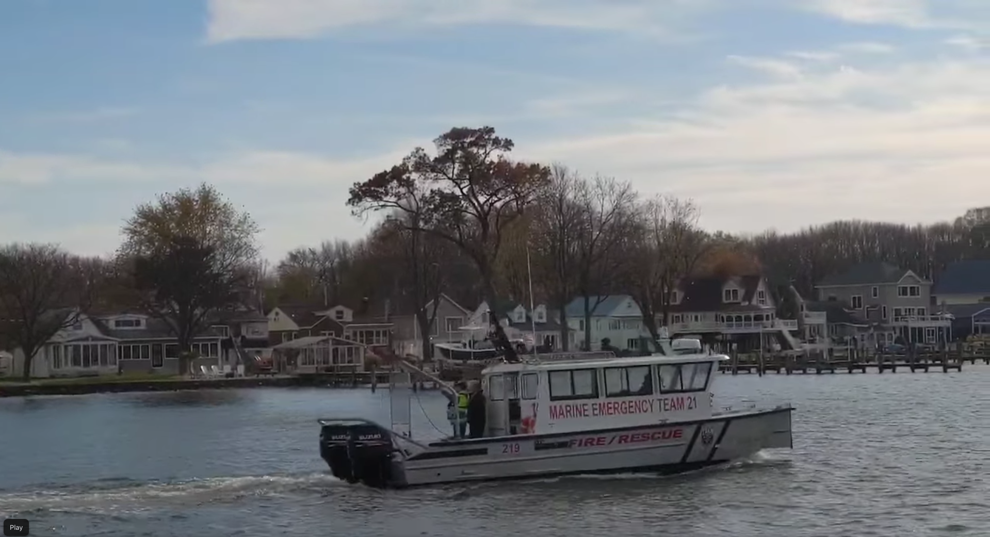 Still, Stallings knew the vessel would require upgrades to meet the team's needs, including a more powerful fire pump, a marine generator and a rooftop climate control unit to prevent the pilot's cabin from overheating in the summer.
In its recently re-fitted condition, Stallings figured it would last a few years.
"The original concept was to be a band-aid for four or five years, not a long-term solution," he said. "The purpose of contributing now is to help us save money five years from now."
Enter Kyle Fennel of Chesapeake Marine Services, a nearby boat repair shop, who brought his team out to assess the condition of MU219.
"They looked and said, 'Why are you settling for this?'" Stalling recalled. "The answer was, 'Because we're broke.'"
Chesapeake Marine started off as a towing and salvaging service, but Fennel opened up a shop two years ago and is getting into building and repairing aluminum boats. He has worked with the MET21 in the past, and recently joined the team as a volunteer.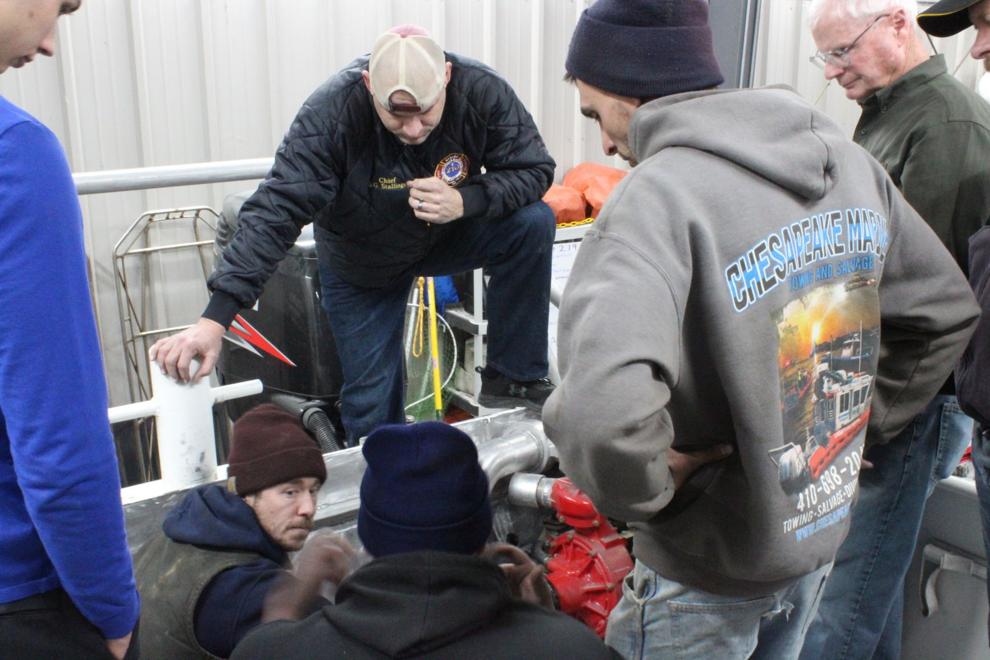 Fennel said that as soon as he saw the condition of the vessel, he began planning modifications that would better suit the needs of the team.
"This seemed like a perfect opportunity to show what we could do," Fennel said. "I'm not going to settle for just okay. When I really get into tearing a boat up, I want it done right."
Fennel offered to donate the labor required to make the upgrades, totaling about $10,000. It was an opportunity MET21 couldn't afford to pass up — the upgrades will transform the vessel into a core part of the team's emergency response efforts for many years to come.
They had a next-to-new, 700 gallon-per-minute fire pump from their previous response vessel and secured an $1,100 sponsorship from Bri-Bet Security Solutions for the climate control unit. Other local businesses have gotten on board, including Detail Garage — Baltimore East, an auto repair shop that offered to polish the hull, and Mitchell Plumbing & Heating, who are throwing in $500 toward refitted plumbing fixtures.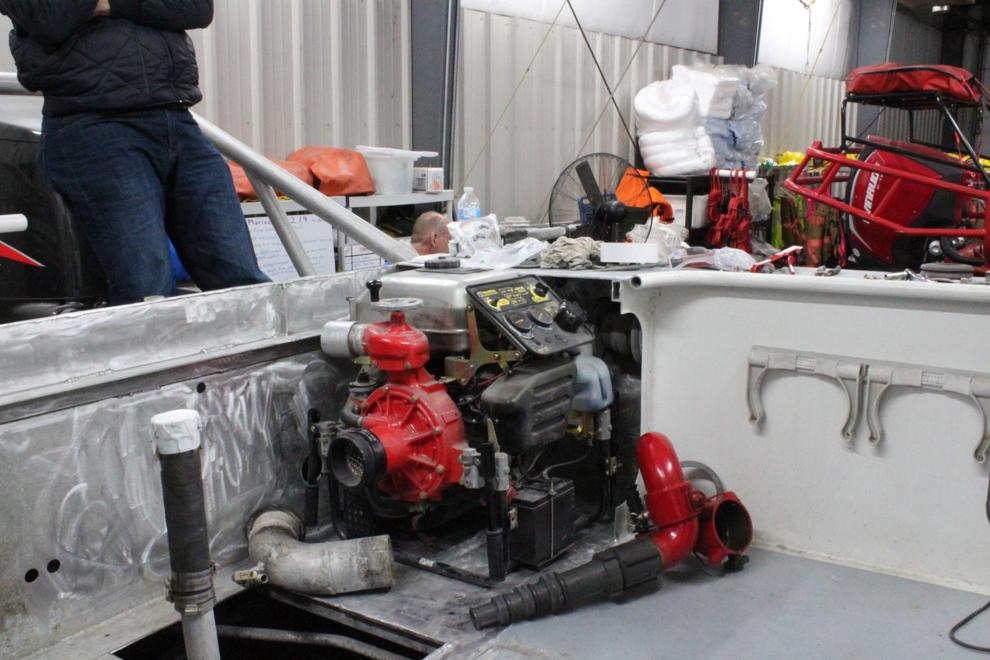 Still, the price tag for a marine generator and additional equipment leaves them several thousand dollars short of what they need.
The team from Chesapeake Marine got right to work, stripping out the old 300 gallon-per-minute fire pump and clearing out space for its replacement. They've been coming over after closing up their own shop to work for four or five hours a night. Fennel hopes they can finish in a matter of weeks, readying the vessel for service before the new boating season starts.
There was never a question, Fennel added, that he and his team would do what they could to help get the vessel ready for the upcoming season.
"This is an asset that they really need," he said. "Even if it costs me some money, if in the end I save one life because I spent that money, it's worth it."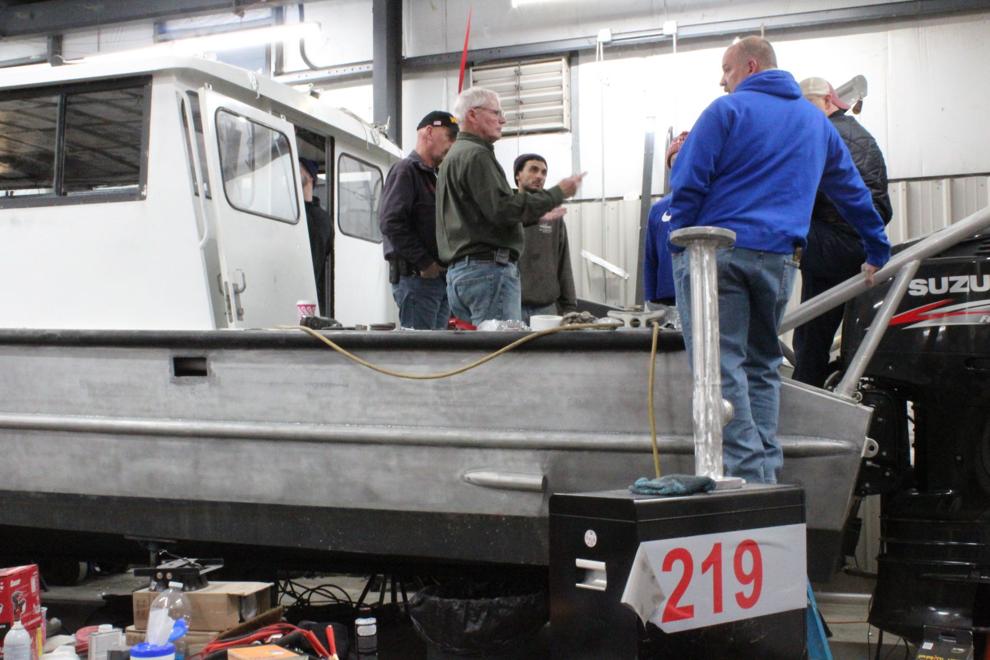 Stallings explained that it's critical to have two boats coordinating responses so that one can focus on rescue while the other executes hazard mitigation. As one of the only response teams on the water, they are in demand — the team had 95 requests for service last year.
"We may only run 100-ish calls a year," Stallings said. "But when we do, they're critical moments."
The team has a recent history of fundraising success — they completed a campaign to raise $50,000 less than two years ago. That money, alongside several large grants, allowed them to purchase a $300,000 fire and rescue boat with a sleek look and up-to-date features branded Marine Unit 217, affectionately called 'Mrs. Linda' to honor the late wife of Max King, the chairman of the department's board of directors and a founding father of MET21.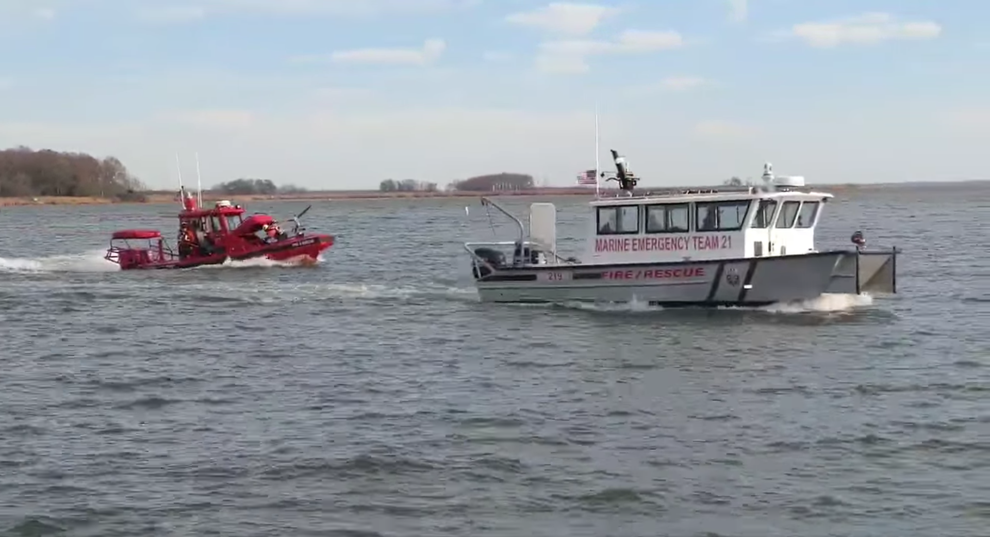 Stallings was hesitant to launch an online fundraising initiative so soon after their last high-profile campaign, particularly amid the COVID-19 pandemic, when many people are out of work and money is tight. However, he said that one of the team's long-term goals is to continue building connections with their supporters.
"At a time when everyone is shuttered away at home, our main goal is to become more in touch with the community we serve," he said. "This is truly a community effort."