ESSEX — Kyle Gray opened up his shop on Eastern Avenue about two weeks before the pandemic hit. Almost overnight, lockdowns tore through the country, entire industries shut down and customers turned to online shopping in droves. More often than not, small business owners were left holding the bag.
"We were trying to fit into a whole new dynamic of how to do business at that moment," Gray said. "It was a tough road."
In interviews with The Avenue News, local business owners reflected on the resilience, adaptability and ambition that buoyed them through the pandemic's worst months. Looking ahead, they are keeping fingers crossed for a return to something like normal.
February was a busy month for Gray as he prepared for the grand opening of Restore-It Auto & Marine Body Shop Supplies. He spent weeks painting, finishing the floors, setting up and stocking shelves, investing tens of thousands of dollars to ready the shop up for what he hoped would be a year of explosive growth.
The pandemic hit in March and left Gray in a precarious spot, still in the earliest stages of finding customers and building up business.
"We had all this product on the shelves, and so I think that got us through for a little bit," he said. "We just kind of held on because we still had the rent to pay, the phone to pay, the electric to pay, all that stuff."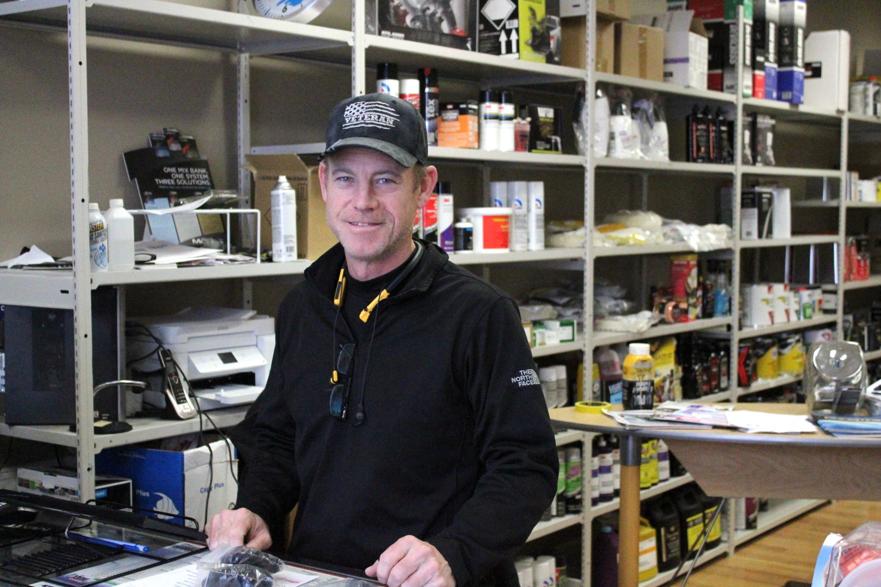 Since nobody was out browsing the shops, Gray began to spend less time in the store, hitting the streets to drop off fliers and chase down leads at nearby auto and boat shops. Business trickled in for a while, especially as the summer boating season got underway, but fresh lockdowns in December put a damper on things.
The latest drop in business was particularly frustrating, Gray said, because they had just started to recover from the spring.
"When you get behind in a month, it takes three months to get out of the hole," he said. "We were behind three months at the very beginning, so that meant by December we were just getting out of that hole."
With a new round of stimulus checks, tax refunds and vaccines coming to ease safety concerns, Gray is hoping the economy will come roaring back in the coming months.
Gray and his manager Terry Edgell are working on new projects, like DIY videos demonstrating the products they have in stock. They're also preparing to launch a full website and mobile app, which they hope will help expand their reach.
Since it's just a two-man shop, though, their focus is still on ensuring that they can meet the needs of customers with service of the highest quality. Making customers feel safe in the shop, Gray said, is a top priority.
He hopes this distinguishes Restore-It from big chain stores with the resources to ride out the pandemic more easily.
"Small business is what made this country, but over the past few months, we've seen big business get the bulk of the business," he said. "It's frustrating for people who put everything they've got on the line."
Quaddai Levy worked as a barber for 10 years before he decided to start his own shop. He opened up Shai Zi Beyond Cuts about a year before the pandemic hit, and by all accounts it was popping — he said they were running a full house almost every day.
"We had a motto — when people asked what time we close, we would ask the question, what time are you coming?" he said. "We'd really stepped up and picked up a lot of new clientele in the area."
They offered promotions to keep the community engaged like a back to school donations drive with boxes of school supplies and discounted cuts for the first day, or discounts for students who brought in report cards with straight 'A's.
Levy said that despite the good customer base they had, they took a huge hit in the first weeks of lockdown when fear and uncertainty were everywhere.
"Everybody just went into panic mode," he said. "It's hard to make people feel comfortable and safe around not just the barbers that were cutting their hair, but around other people who they don't know who are coming into the shop."
After shutting down completely from May to July, they reopened with limited capacity.
Levy figured that customers would flood in after going weeks without a trim. However, business stayed slow as the pandemic continued to worsen. They also ran into staffing problems — his barbers had to trade off days to keep capacity limited, but would sometimes fight over slots that worked better for different clients.
He emphasized that they take safety guidelines and sanitation very seriously at the shop, and he expects their attention to rigorous sanitation of workplaces, bathrooms and waiting areas to continue long after the pandemic is in the past.
"Our customers — we want to treat them with as much care as we can, and not just for their hair, but for them as people," he said. "We never raised our prices because business was slow, and we know that a lot of people were in a pandemic situation along with us."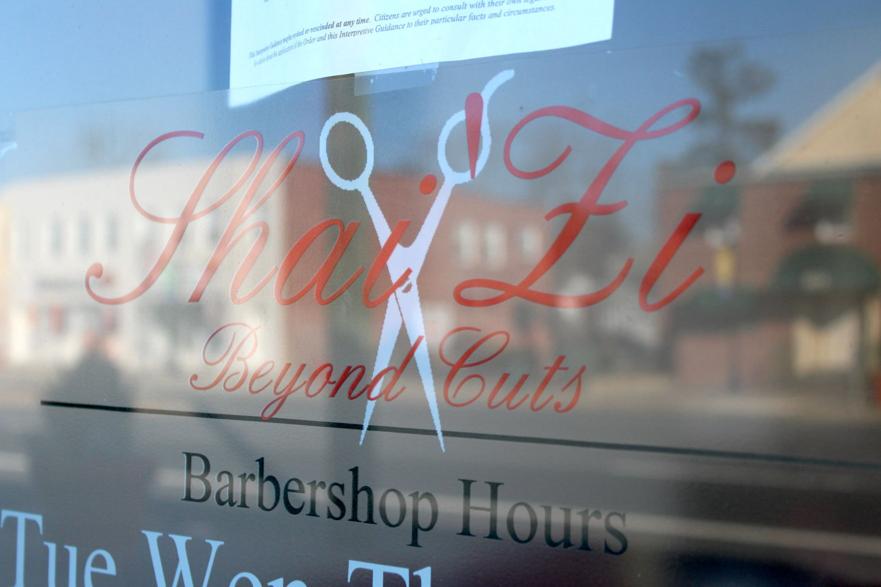 Business has picked up some, but in the interest of safety customers are usually in and out quick. More than anything, Levy hopes to see a return to the barbershop's busiest days, when the chairs are packed with customers chatting like old friends.
"We'd like to get it back to how it was before COVID, when people used to come to the barber shop, get their hair cut and wind up spending an hour after," he said. "This was a lot of peoples' home away from their home."
Lutheran Mission Society's Compassion Place has been on Eastern Ave for decades, and has always welcomed visitors who drop in to shop the discounted goods or take from the stockpile of donated food and clothes. Coordinator Eleanor Bockner knows many of the regular visitors well, and checks in with them when they stop by.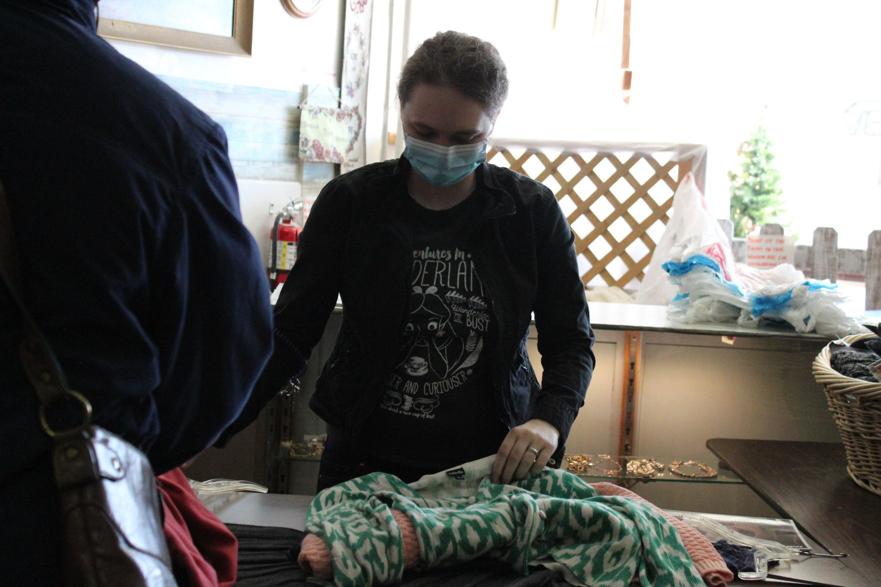 Reverend Dr. David Maack, the executive director of Lutheran Mission Society, explained that the 10 compassion centers in the Baltimore area rely on donations and customers so that they can stay open to support people who need help, such as those who are housing insecure.
The pandemic threw a wrench in the works, Maack said.
"Before this, we sat down and prayed with people, held their hands and listened to their problems," he said. "It's really hard to show compassion and love without touching, without one-on-one relationships."
When the pandemic hit, the Essex location saw a drop in donations and customer traffic alongside an increase in the number of people seeking help.
"We are still helping people as much as we can, and people are more in need right now than ever," Maack said. "Unfortunately, our needs are still there."
Maack estimates that the organization has taken a hit of at least 20 percent in recent months, largely resulting from a sharp drop in customers simply walking in to browse. Having lost that revenue, he's concerned about keeping the lights on.
"It takes a lot of money to stay open," he said. "If we don't have the donors giving to us, we can't stay open, and if we can't stay open, we can't help people in need."
He said the amount they've brought in from individual donations held steady throughout the pandemic, but they've also taken a hit in volunteers. Normally, they have anywhere from 500 to 600 volunteers contributing up to 25,000 hours, and they rely on this work to help keep the locations running.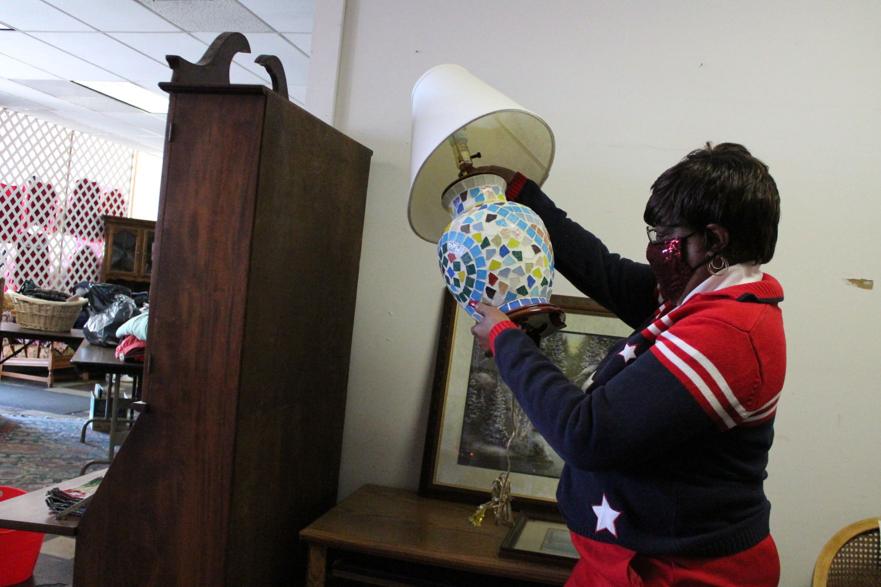 With money tight, Maack said it falls on those individuals to pick up the slack — and he commended those volunteers who have stuck with them and helped them make it through. Still, he worries that their signature human touch can be stifled behind the mandated face masks.
"It would be nice to go back to normal because we're here to help people out," he said. "When you've got a mask on and are 10 feet apart, it's not the same."
Donna Meros, who has owned Essex Florist & Greenhouses with her husband since 1980, was looking forward to a huge season. They were finding new clients, growing new crops in their greenhouse and preparing for big Mother's Day sales.
"We were going gangbusters," she said. "We were seeing increases everywhere. The industry was doing well, and our shop was doing well."
But then the pandemic hit, and Meros had to lay off about a dozen staff to run the shop with a skeleton crew. Some of her former employees had difficulty securing unemployment benefits because the system was so over-burdened, Meros said.
She was able to bring most of her staff back in time for Mother's Day. But they faced another hurdle — was Essex Florist allowed to reopen as an essential business?
"Grocery stores could sell flowers in front of their business, but we were told we could not," she said. "We were still trying to do what we could, but it wasn't clear what the rules were, and that made it really hard."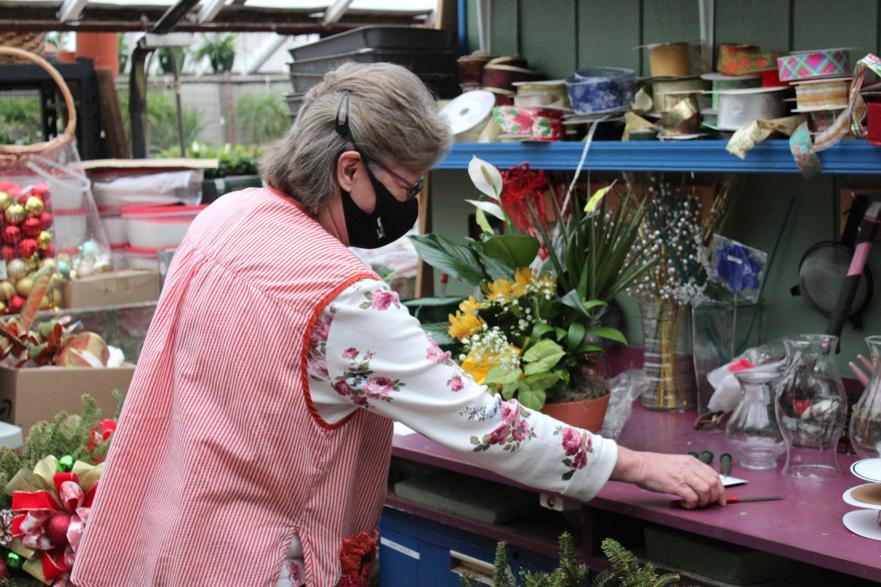 Meros was losing buyers left and right — Easter celebrations were put on hold, high schools far and wide cancelled prom, weddings were all scaled back. Even funeral homes had to restrict capacity for services, and Meros said it's terrible to see customers who have lost loved ones and can't even say goodbye properly.
Amid the chaos and confusion, Meros wants clearer guidance and stronger support from the state and federal government.
"I do know the virus is real, but we don't believe all of the hype about it," she said. "I think it's been a political football. What they need to do is tell us what guidelines we need to follow and trust us to follow them."
She commended Gov. Larry Hogan for keeping unemployment taxes from going up, but is eyeing talks of minimum wage increases with skepticism. Small businesses, most of which are hurting now more than ever, can't afford increases to payroll taxes which could price them out of employees on top of everything else, Meros said.
Still, she is pressing on with plans for growth, opening a one-stop wedding shop in Havre de Grace called Affairs Extraordinaire by Marta. And the Essex Florist shop on Marlyn Ave is open for business.
While she hopes that a vaccine will help them return to business as usual, she worries that the economic challenges they face are much deeper. All things considered, it's hard to be optimistic.
"Small businesses are closing every day and will never reopen again," she said. "We got through the year, and we're planning for our next season, but I don't know what it's going to look like because in an instant they can shut it all down again."
Ola Oladipupo, the owner of You First Pharmacy on Eastern Ave, avoided some of the pandemic's worst effects because he was already a small shop and didn't have to go through huge staff layoffs. And while he has seen a decrease in business, people still need medicine.
When Oladipupo opened up the pharmacy in 2018, he never expected to end up guiding his business through the dual public safety and economic crises of the pandemic.
That said, he was undaunted.
"Nobody foresaw this, but we have to deal with it," he said. "It's like any of life's challenges — we just have to adapt."
When things started getting serious, he set up a big glass screen in front of the register. This helps stay him safe while he's in the back, he explained, but also shows customers that he takes their well-being seriously.
"We just make sure we do everything safely," he said. "I'm behind the screen here, and you have a mask on."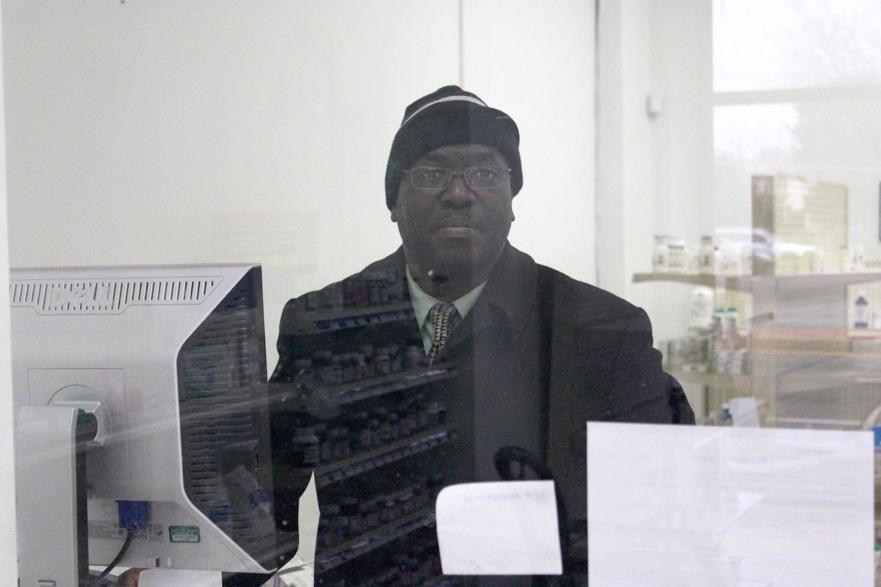 He said it was good to be able to check in with his regular customers amid the chaos, and has even given care to some customers who are infected with COVID-19 with mild symptoms. With vaccines on the way, he hopes that customers will feel more comfortable coming back to small businesses like his.
Oladipupo said he is anxious to get a vaccine himself, and hopes that he may eventually be in a position to offer the vaccine to his own customers when there is more readily available supply. While he understands the concerns many have about taking the vaccine, he hopes it will help the world return to something like normal life.
"People have a lot of misconceptions about not just the COVID vaccine, but vaccines in general," he said. "The hard work to be done right now is educating people. We need to do it to change this whole dynamic."
Looking ahead, Oladipupo said there are many reasons to feel optimistic.